Drone video of Concrib Pty Ltd constructed retaining walls @ Brookhaven
Drone video & photography for Concrib Pty Ltd highlighting the variety & large number of retaining walls constructed at the Brookhaven land development project.
Brookhaven drone video & photography for Concrib Pty Ltd 
Concrib Pty Ltd hired DroneAce to capture the scale of the Stage 1, Stage 2 and Stage 3 Brookhaven residential land development project south of Brisbane highlighting the use of their engineered segmental retaining walls. Once we identified a safe location to operate the drone from and keeping it in line of sight, we were able to rapidly capture drone video and photography from a number of different heights and vantage points. The total time on site was under 2 hours.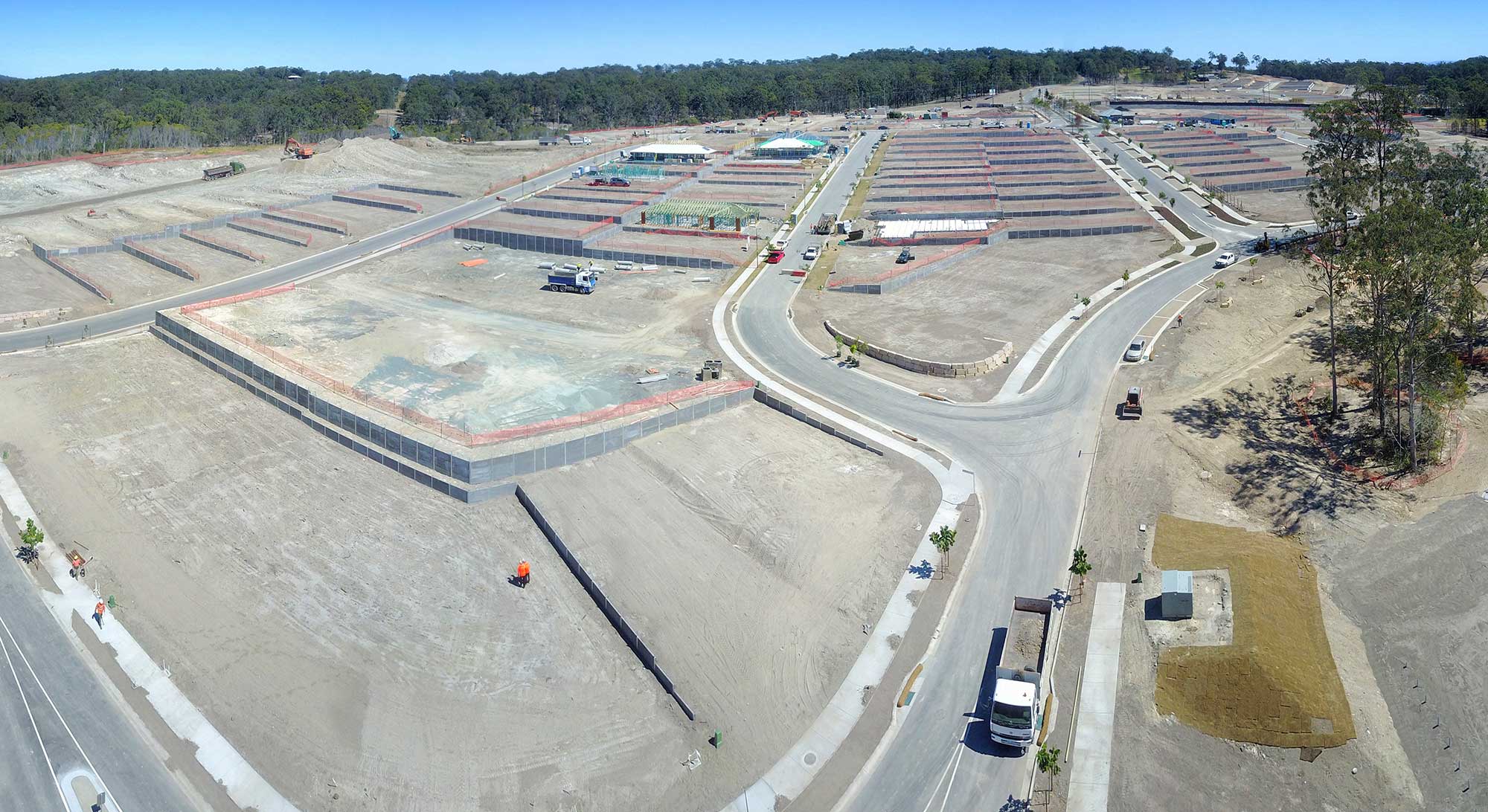 Drone video of Concrib P/L retaining walls at Brookhaven land development
Similar Concrib Pty Ltd drone photography & video projects
DroneAce have undertaken a number of aerial drone photography and video projects in and around South East Queensland for Concrib capturing the variety and size of their engineered retaining walls. Some of these projects include:
If you work in the AEC (architecture, engineering and construction) industries and need aerial drone photography to capture your next project, please call Phil (DroneAce operator) on 0404 840 001.
We have used a drone to capture aerial photographed of similar construction projects such as the  HS Roads Logan Motorway Enhancement Project. More examples of our aerial photographs are in the Drone Photography Gallery.
Aerial Panorama Photography
20m above the construction site
To capture the entire site, a 8407 x 5274 pixel drone panorama was created by blending 5 overlapping images together.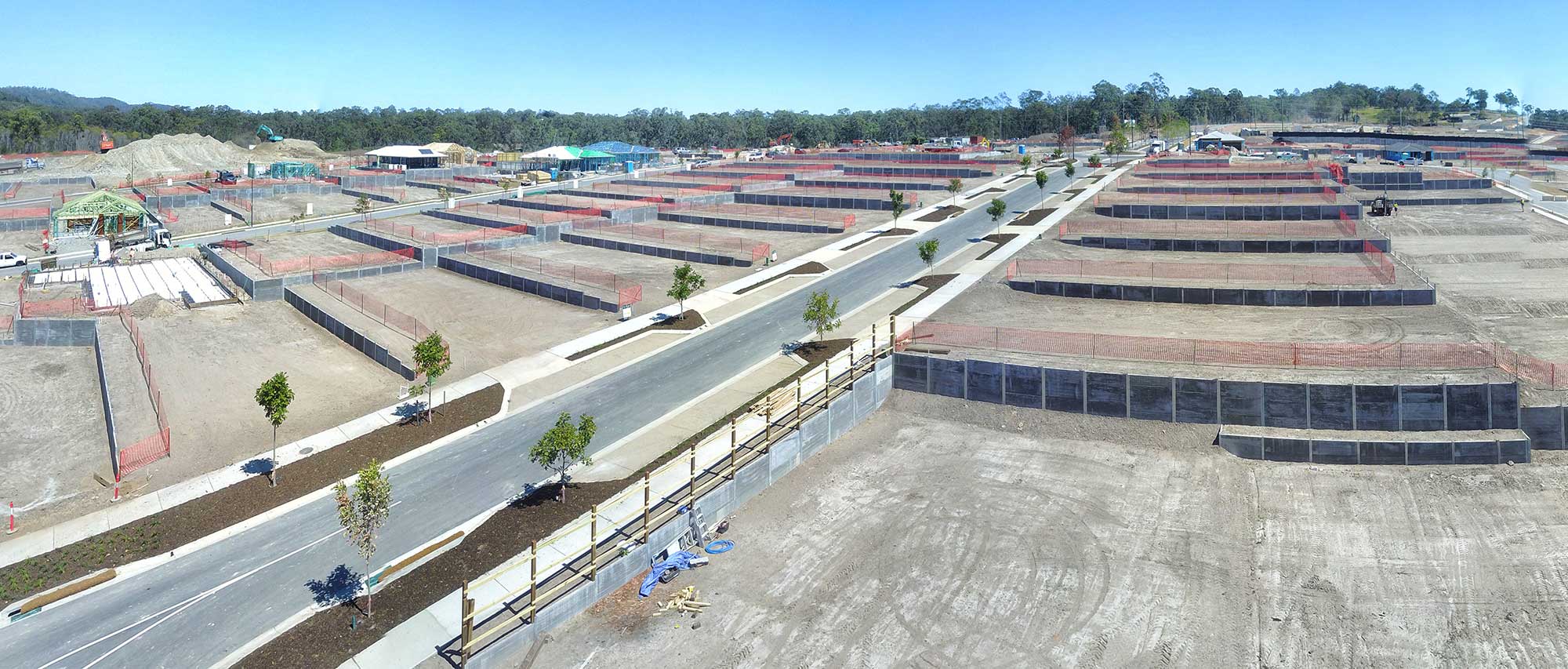 Crib Wall Drone Photography
Flying the drone just out from the crib wall allowed us to capture the height and length of the structure.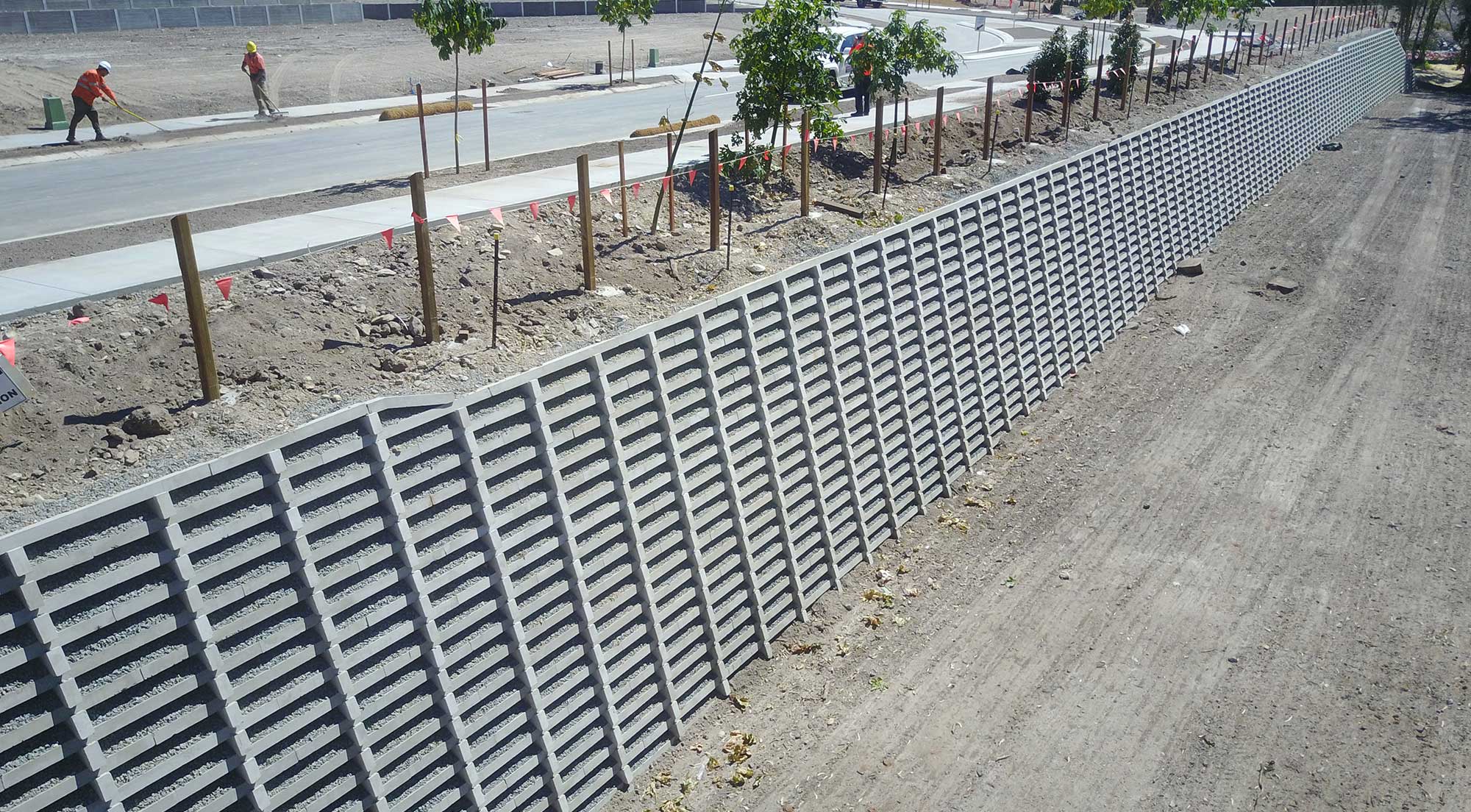 Crib Wall Drone Photography
50m above the crib wall with the main development and segmental walls in the background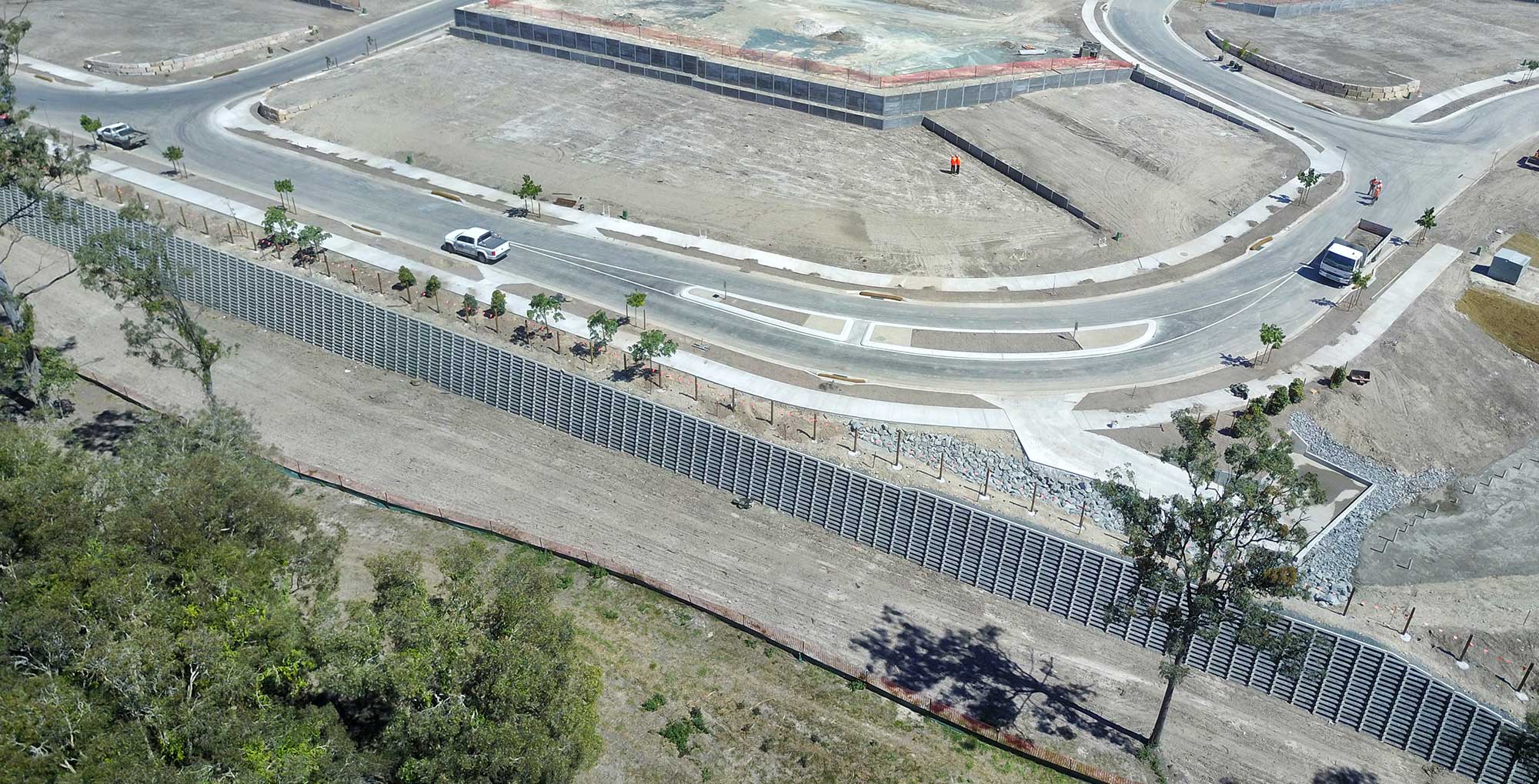 - RECENT PROJECTS -
Drone photography & drone video for architecture, engineering and construction business branding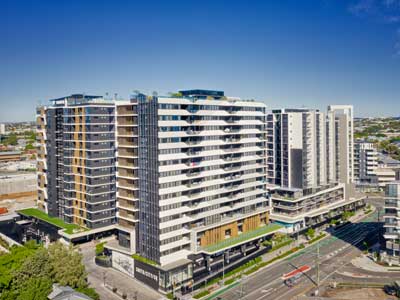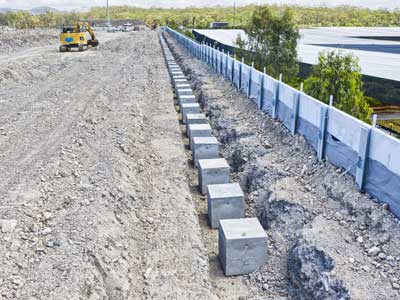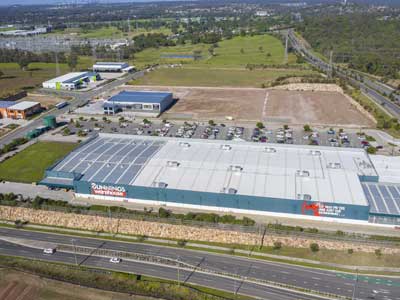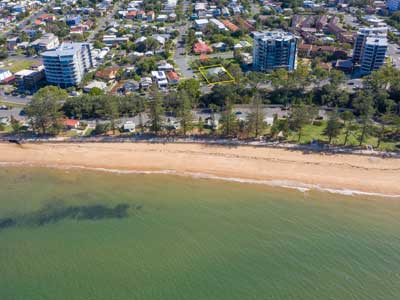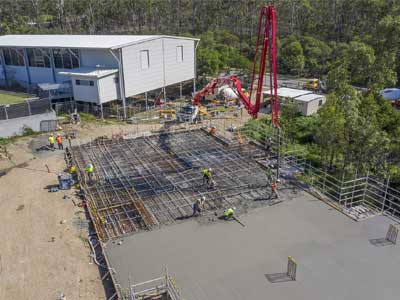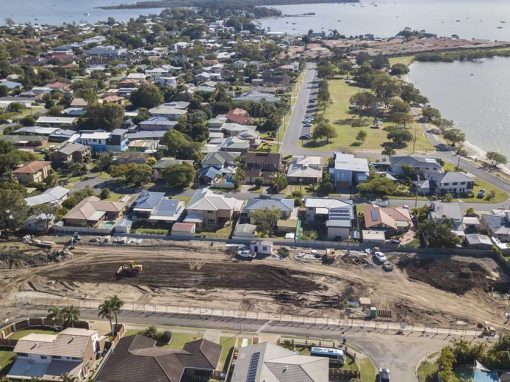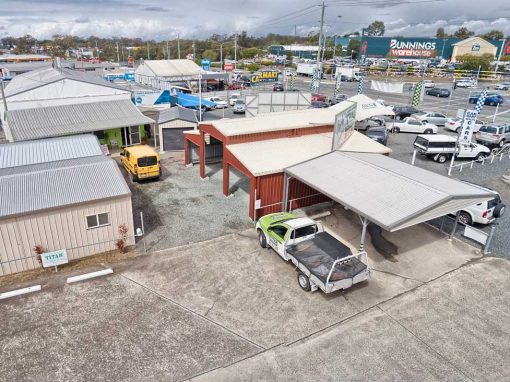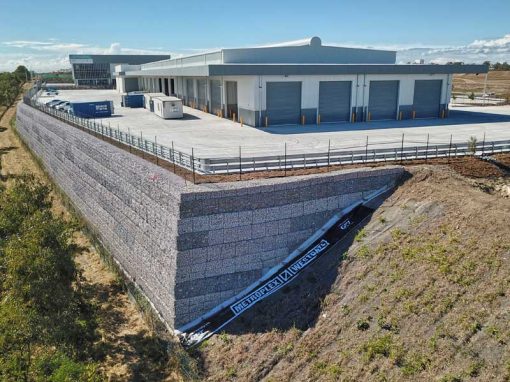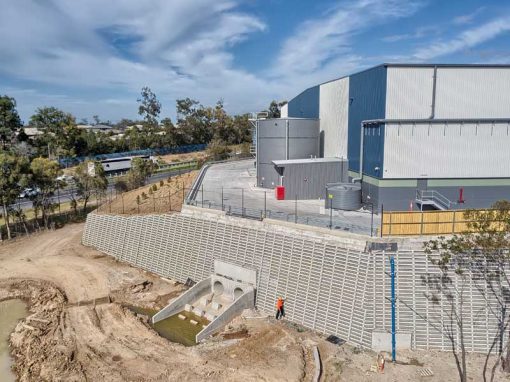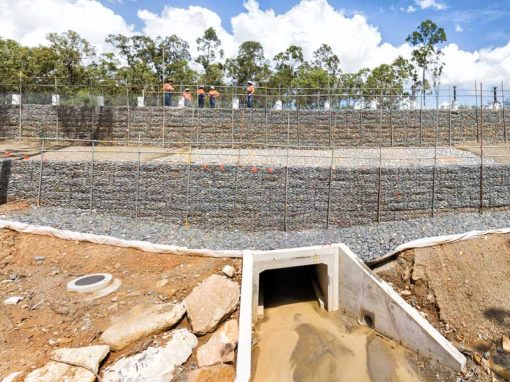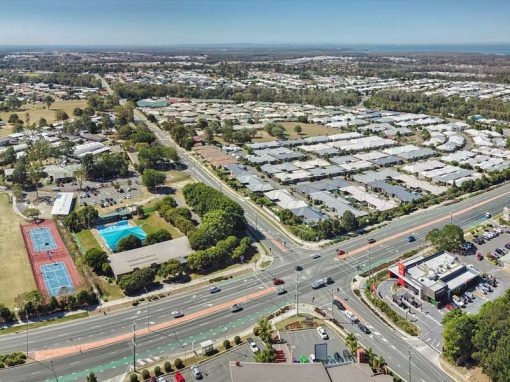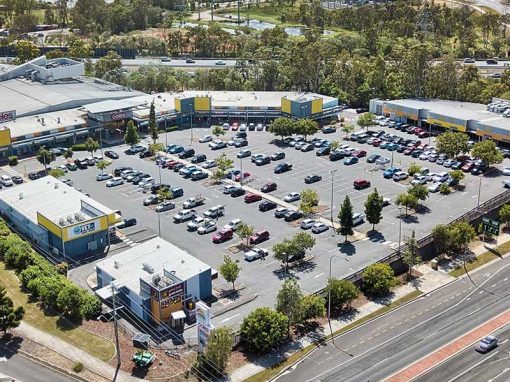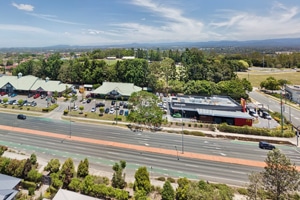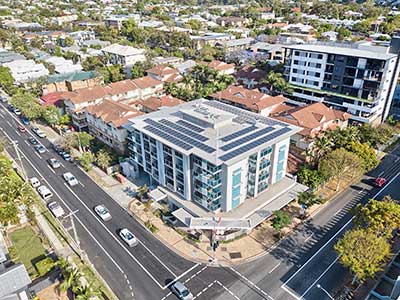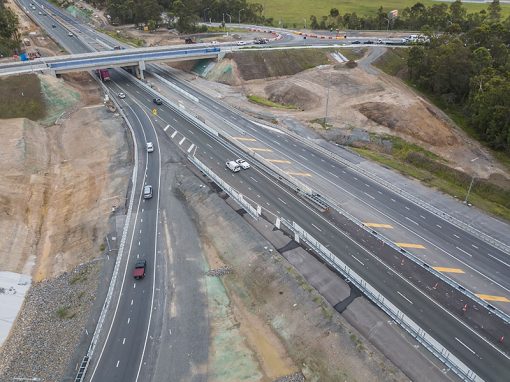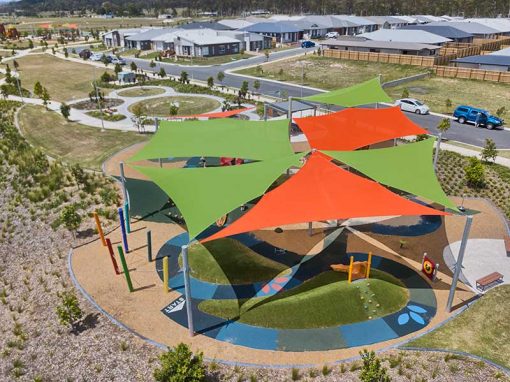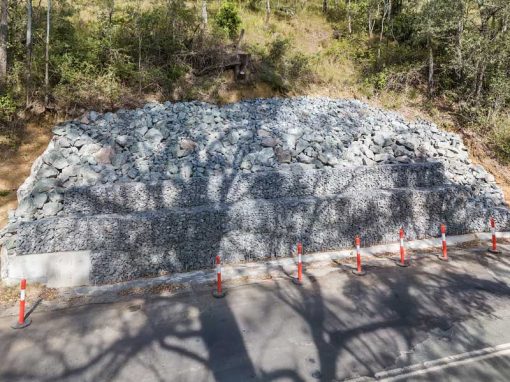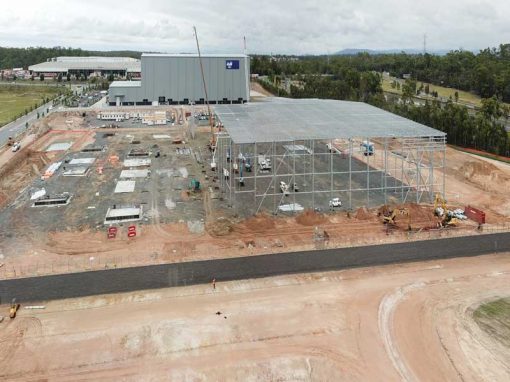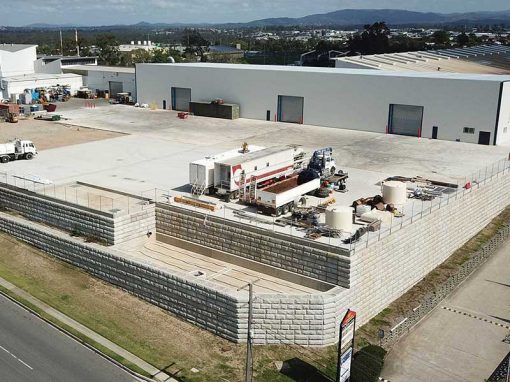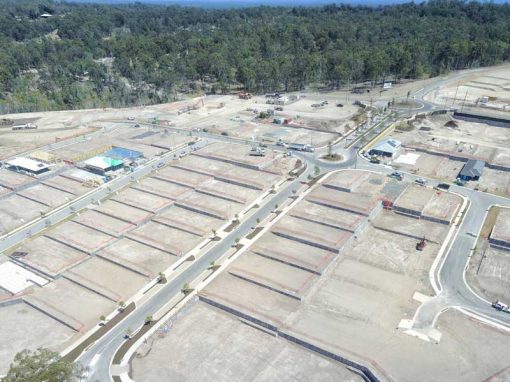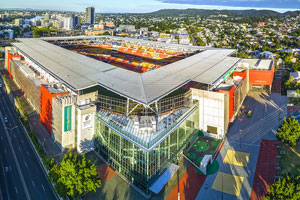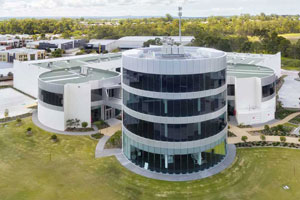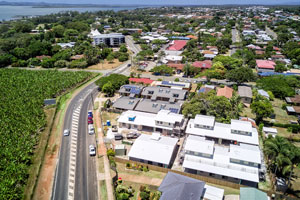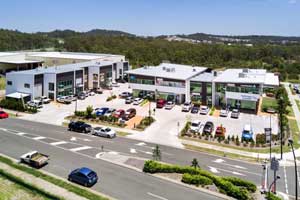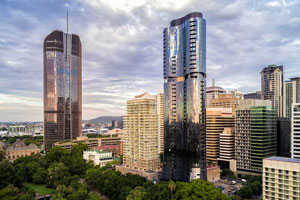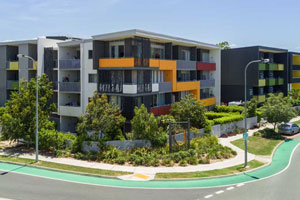 After Drone Video & Photography?

Contact DroneAce!
Call 0404 840 001 or email DroneAce today and inquire how we can help you promote your business with attention grabbing drone photography and video.