Drone video of gabion wall landslip repair work @ Lamington National Park
Using a drone to capture high definition video & photography of landslip repair work undertaken by Concrib Pty Ltd.
Drone video & photography at Lamington National Park
Concrib Pty Ltd hired DroneAce to document a major landslip repair project they were involved in using gabion walls at Lamington National Park, South East Queensland. The damage was caused by Cyclone Debbie in 2017 and with over 32 affected sites. represented a serious threat to the general public. Gabion wall structures were used as they are porous which prevents the build up of hydrostatic pressure and are also able to withstand differential settlement.
The brief included using a drone and ground based DSLR camera to document the gabion walls structures to capture both video and still photography. The drone was an ideal tool for the job as it was able to be flown out across clearings in the rain forest to look back over the repair work. We also created a number of high resolution panoramas using the drone.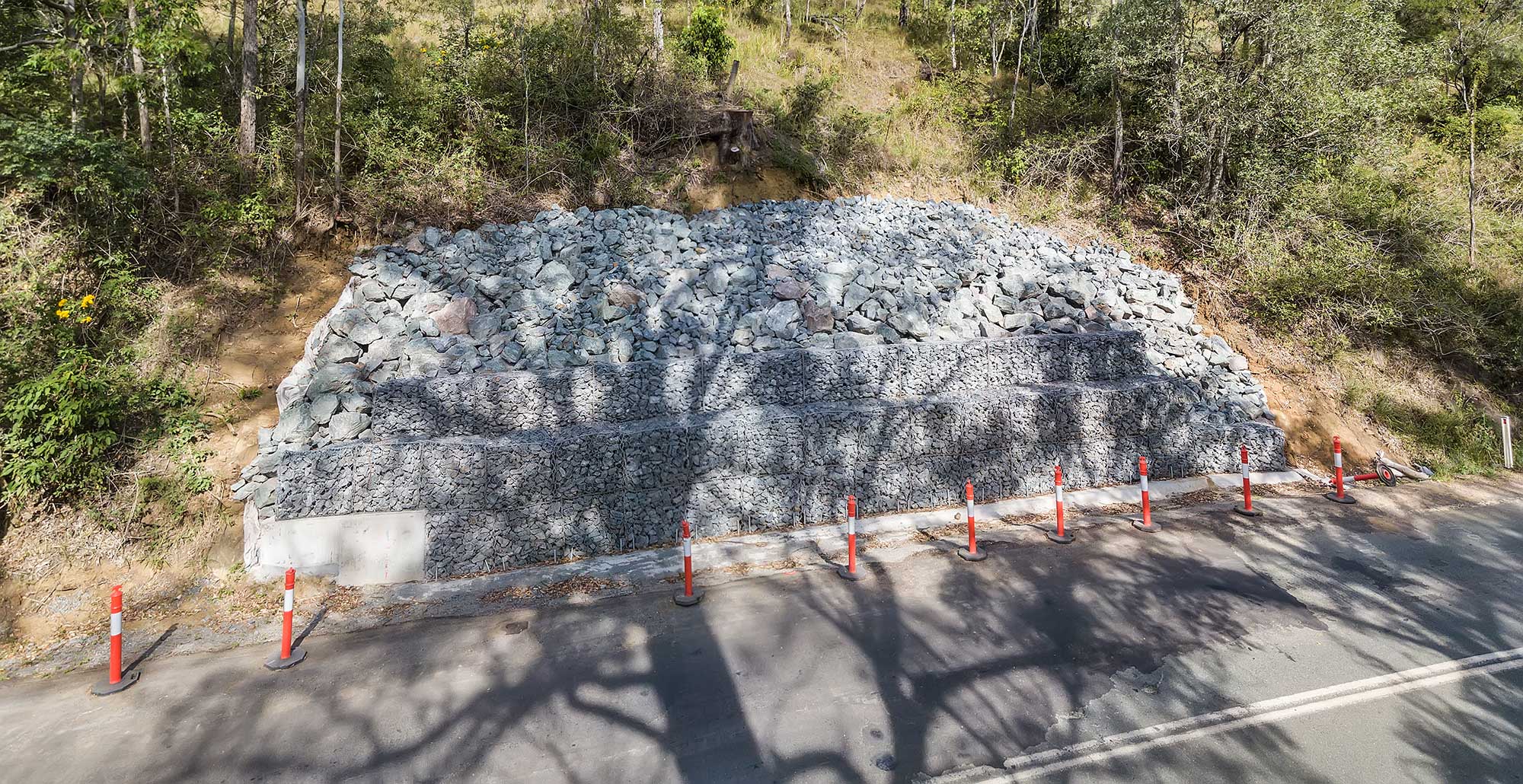 HD drone video of landslip repair work at Lamington National Park
Concrib Pty Ltd drone photography & video projects
DroneAce have undertaken a number of aerial drone photography and video projects in and around South East Queensland for Concrib capturing the variety and size of their engineered retaining walls. Some of these projects include:
Crib wall construction  at Berrinba (project to be posted)
StoneStrong wall construction at Richlands  (project to be posted)
Segmental retaining wall at Brookhaven  (project to be posted)
Gabiona wall construction at Metroplex West (project to be posted)
If you work in the AEC (architecture, engineering and construction) industries and need aerial drone photography to capture your next project, please call Phil (DroneAce operator) on 0404 840 001.
We have used drone to capture aerial photographs of  similar construction projects such as the  HS Roads Logan Motorway Enhancement Project.
Drone Panorama Photography
We flew the drone out past the road and looking back onto the gabion wall structure, rotated the drone from right to left while capturing 5 overlapping images. These images were then stitched together to create a panorama photograph 9217 x 8652 pixels.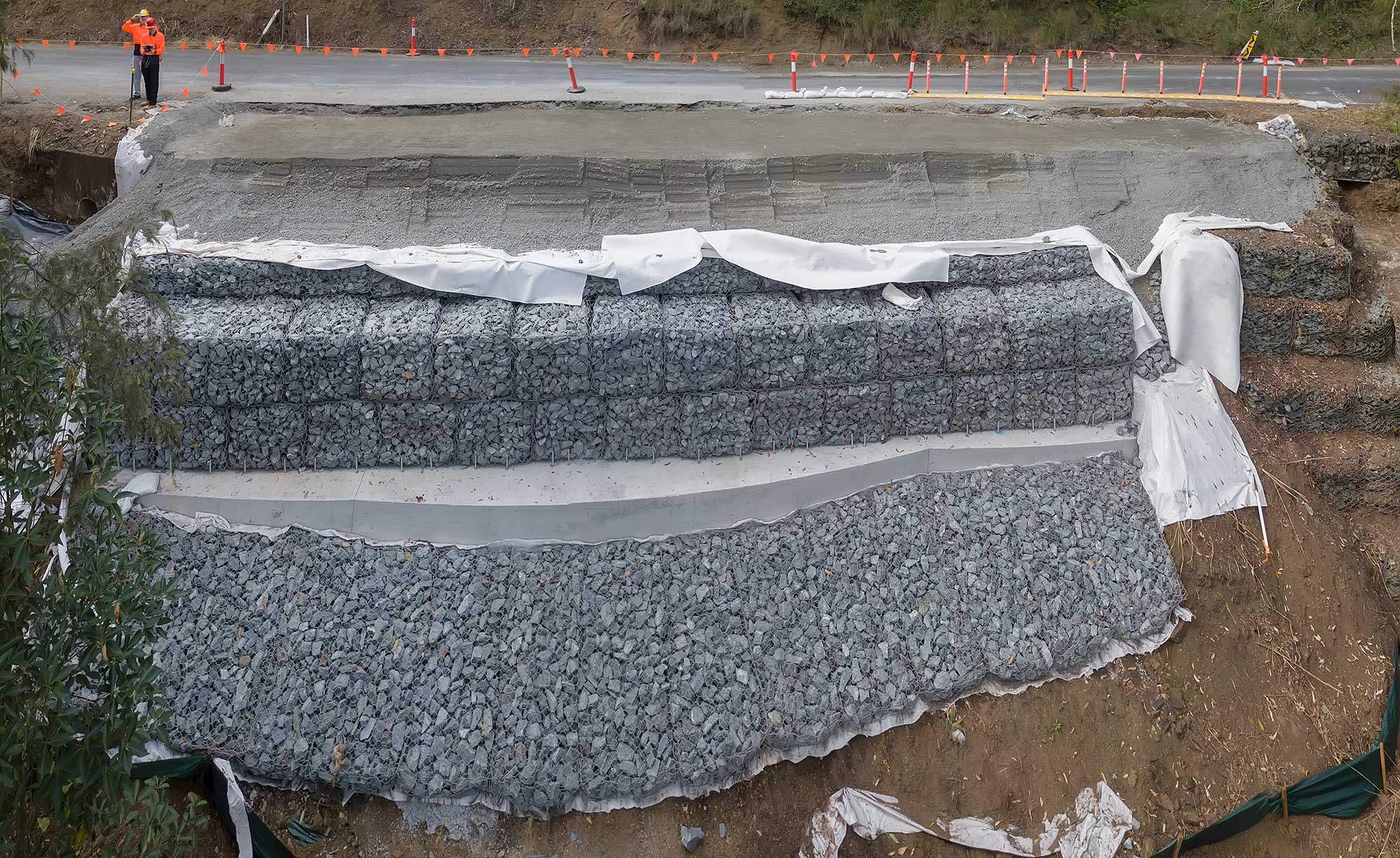 Aerial photography of the "Gabion Farm"
The gabions were constructed off site and transported to the affected landslip areas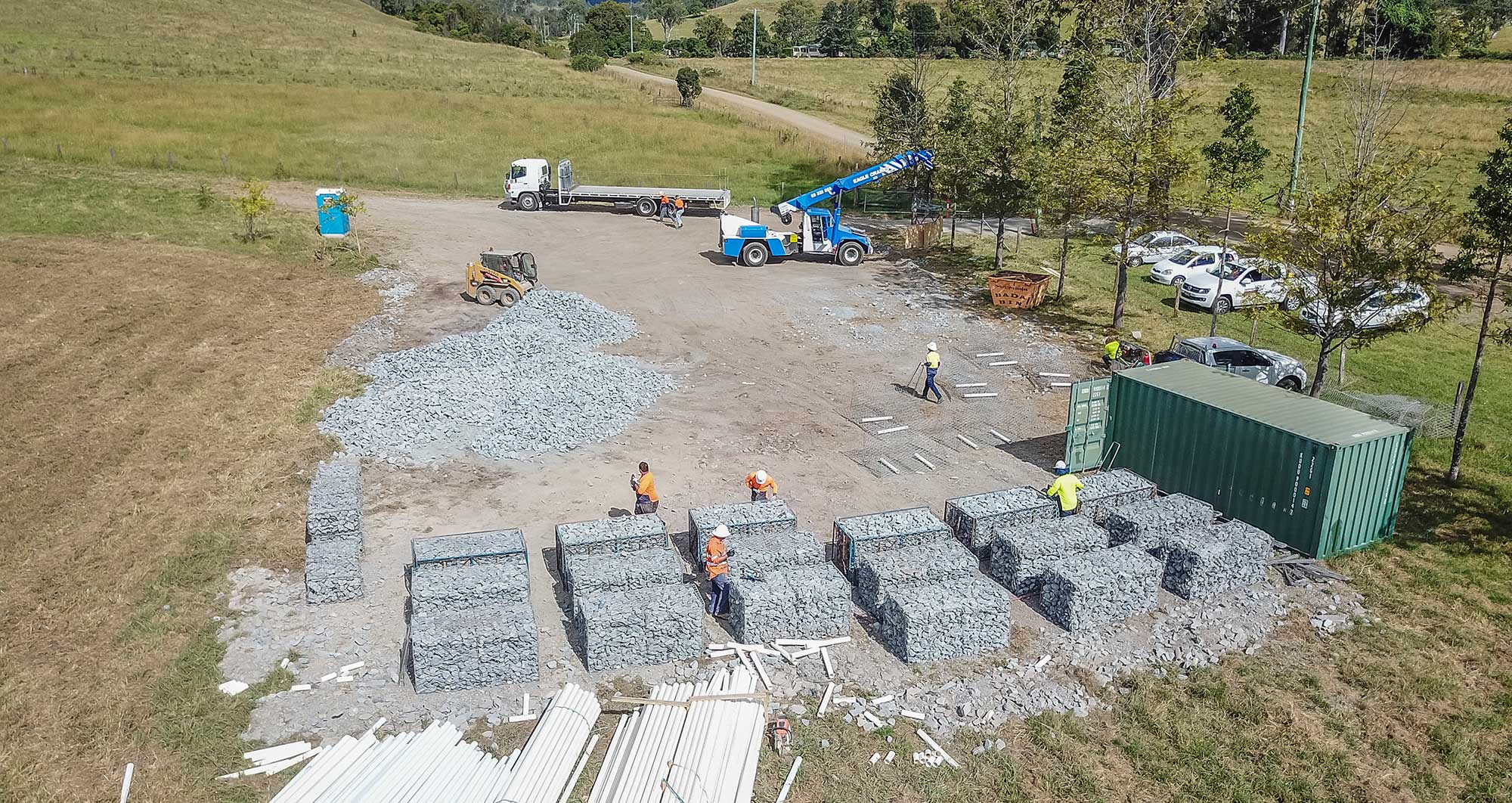 Aerial photography of landslip repair work at Lamington National Park from 20m
A passing car provides a sense of scale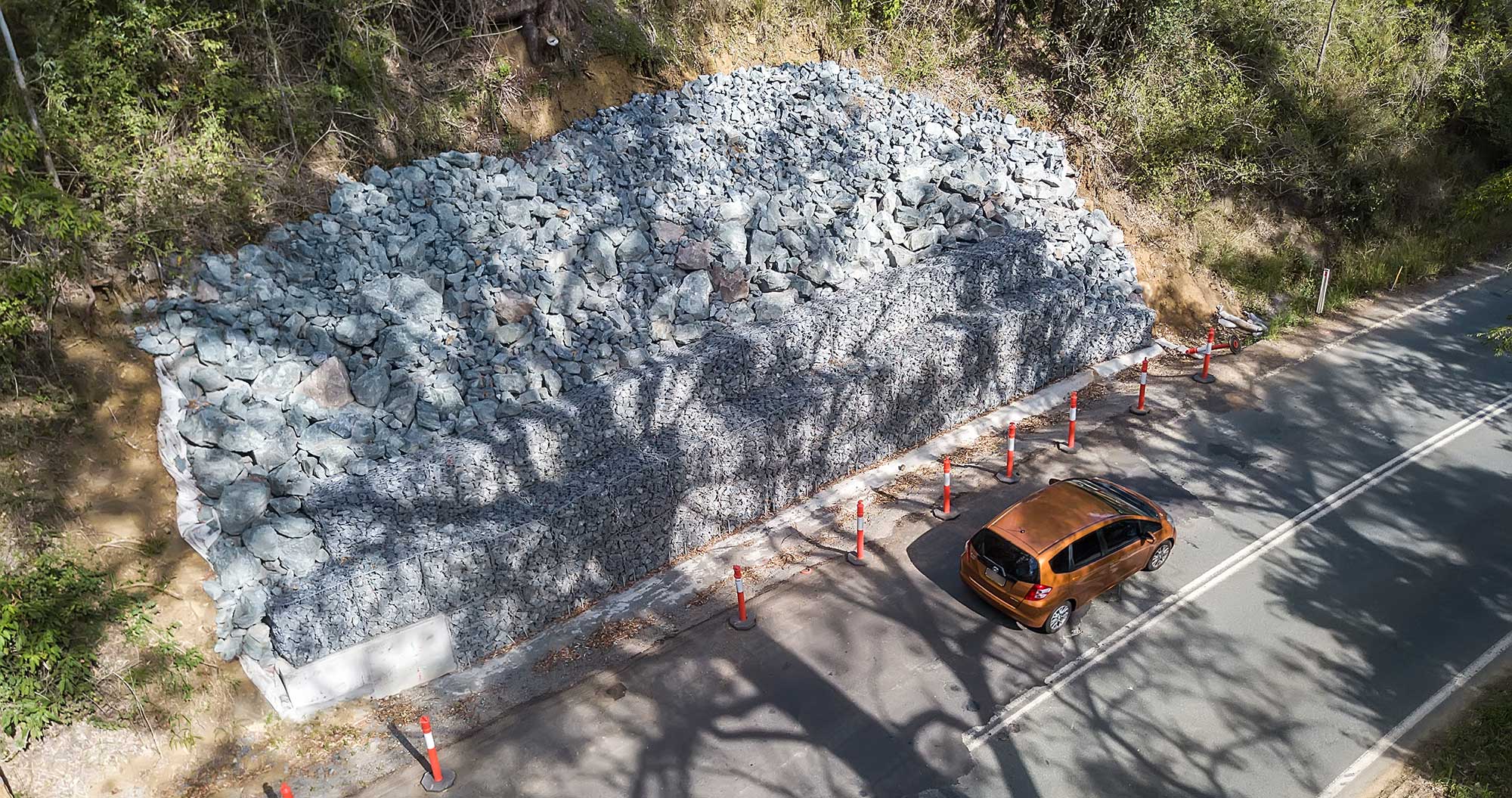 Ground Photography at Lamington National Park
DroneAce operator Phil Savory is an accomplished photographer with over 4 years experience.. See more photography at his website Phil Savory Photography.
- RECENT PROJECTS -
Drone photography & drone video for architecture, engineering and construction business branding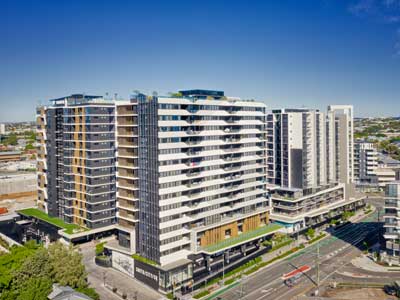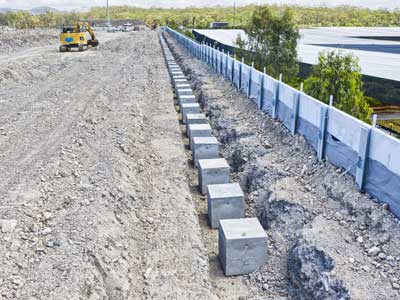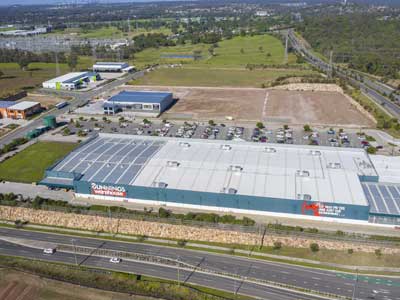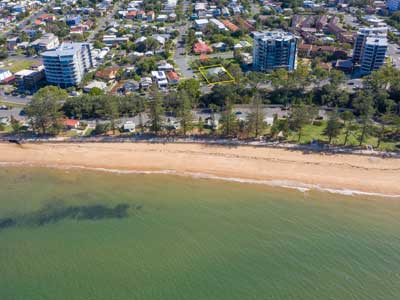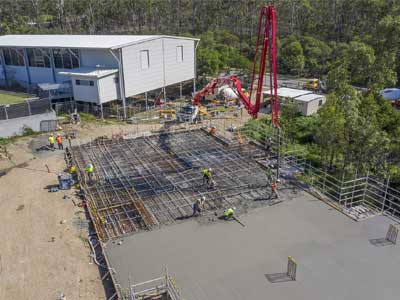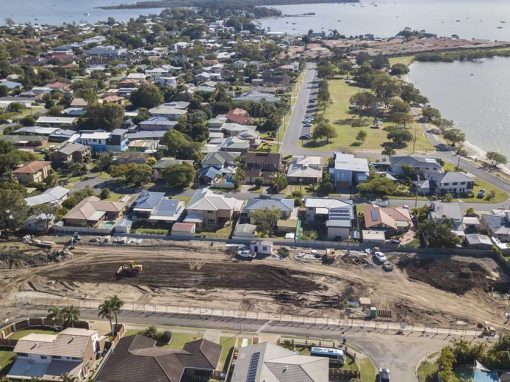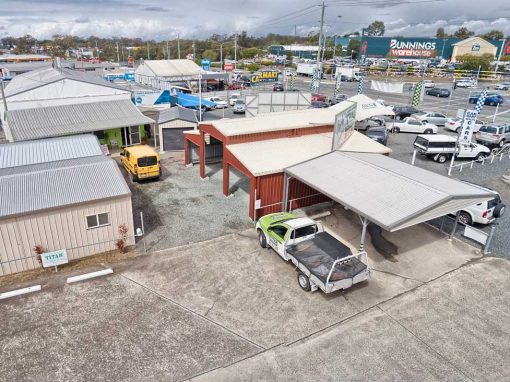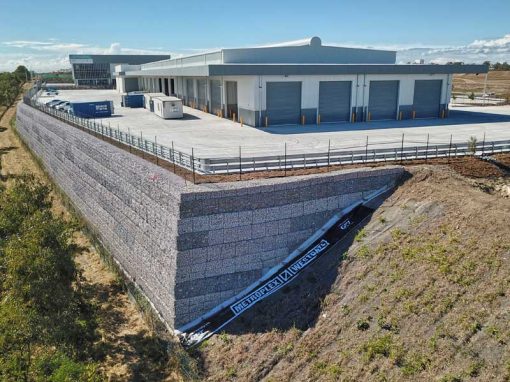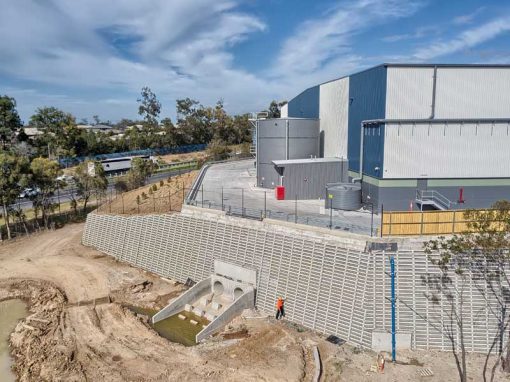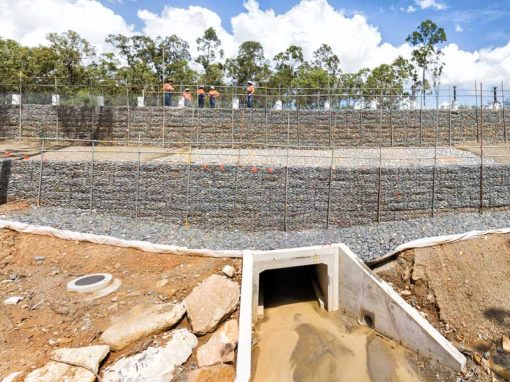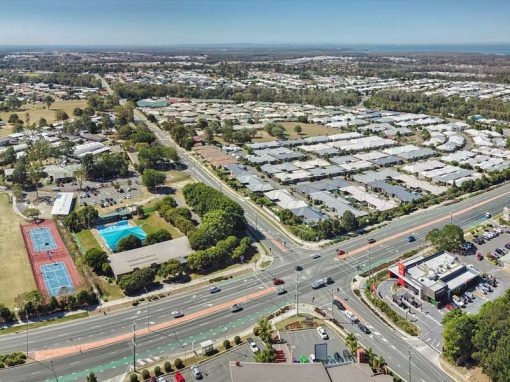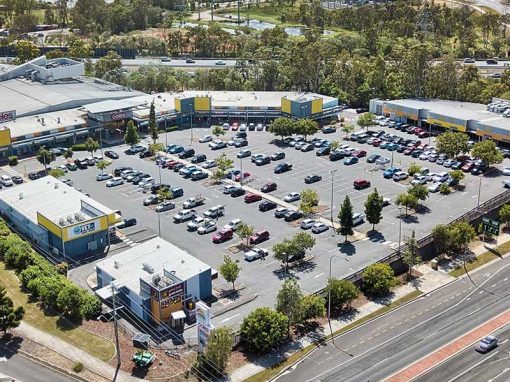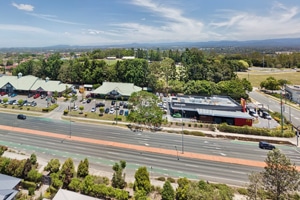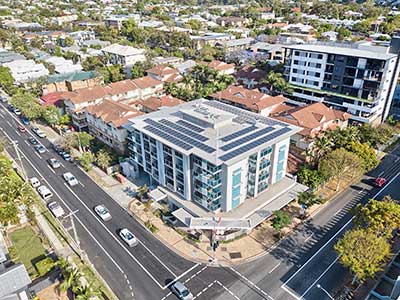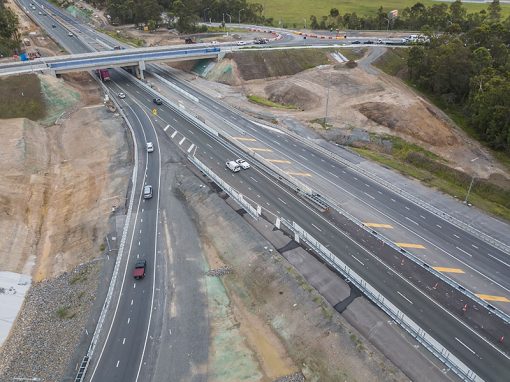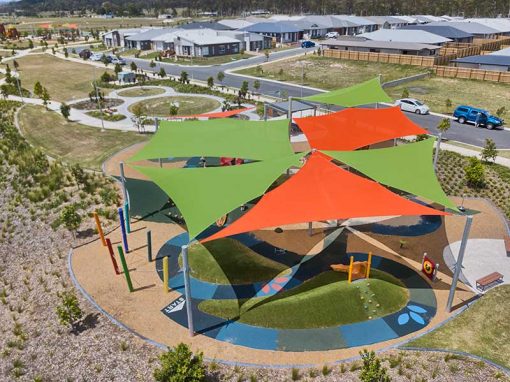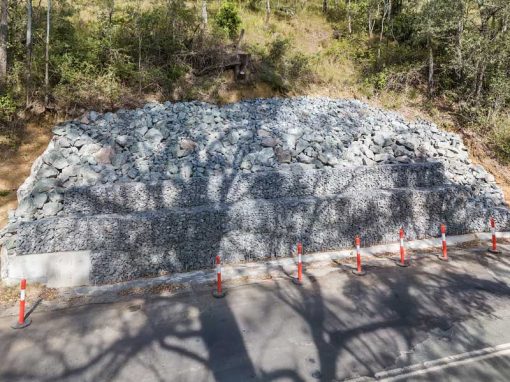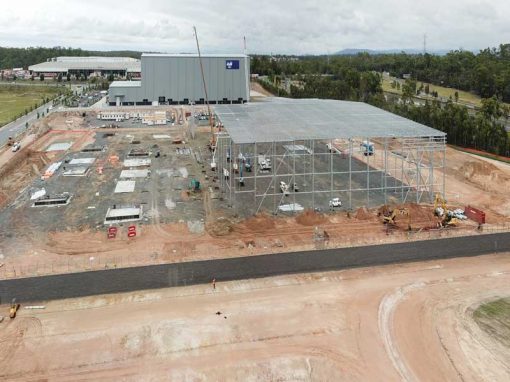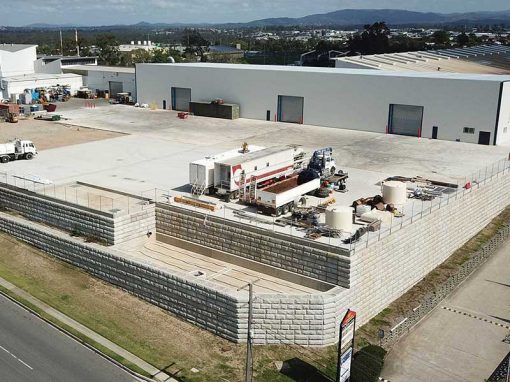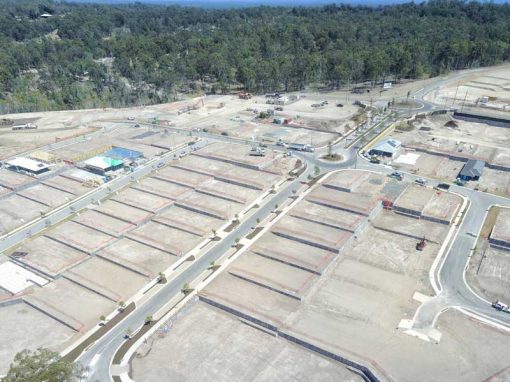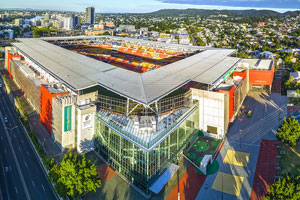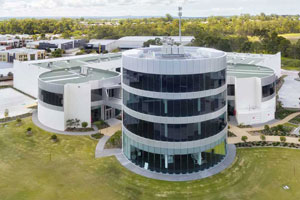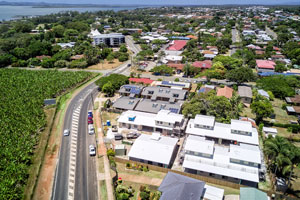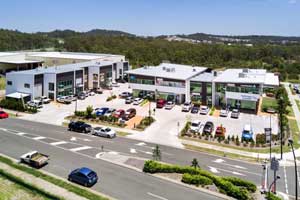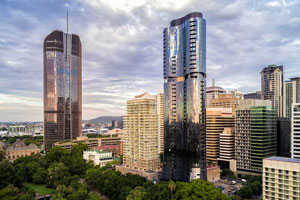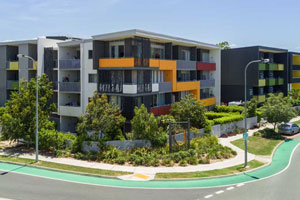 After Drone Video & Photography?

Contact DroneAce!
Call 0404 840 001 or email DroneAce today and inquire how we can help you promote your business with attention grabbing drone photography and video.