Aerial Drone Photography of Suncorp Stadium
Using the DJI MavicPro to capture & create large panorama imagery of this iconic stadium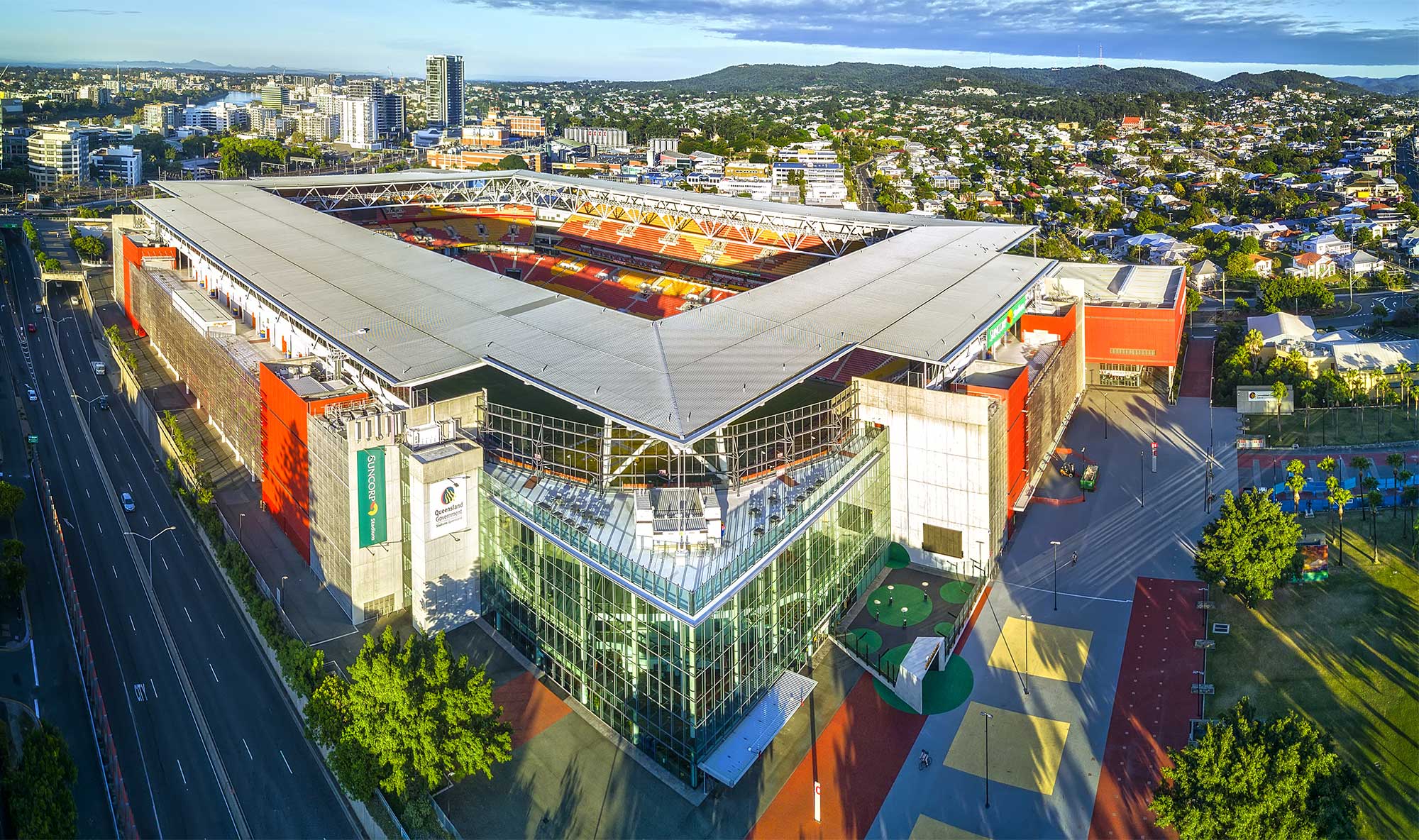 Aerial Drone photographs Suncorp Stadium
We used the DJI MavicPro to capture Suncorp Stadium drone photography including a series of aerial panoramas from different heights. We extended the capabilities of the MavicPro by shooting a sequence of photographs while rotating the drone, each image was taken with exposure bracketing to allow Autopano Giga to use its inbuilt HDR merge feature. The images were captured at heights from 15m AGL to  66m AGL.
Apart from being the host of many major sporting events, this iconic stadium located in the inner city suburb of Paddington, Brisbane has hosted international music acts such as Coldplay, One Direction, Bon Jovi and U2.
MavicPro the ideal drone for Suncorp Stadium Drone Photography
The MavicPro is the ideal drone for urban drone photography. At DroneAce, we have used it to successfully capture a wide range of panoramic cityscapes and landscapes. Using the IPad (any IoS or Android tablet will do) hooked up to the hand controller makes the process of capturing aerial photographs fast and straightforward once all the site risk assessments and safety checks have been completed. Being small and with a low noise output, it also comes across as non-intrusive & non-threatening to the general public.
As always when flying any drone, remember to operate within the laws and regulations at all times and maintain a mindset of safety first.
Contact DroneAce
Are you looking for end-to-end unmanned aerial drone solutions for your project or business needs